DEUTZ SerDia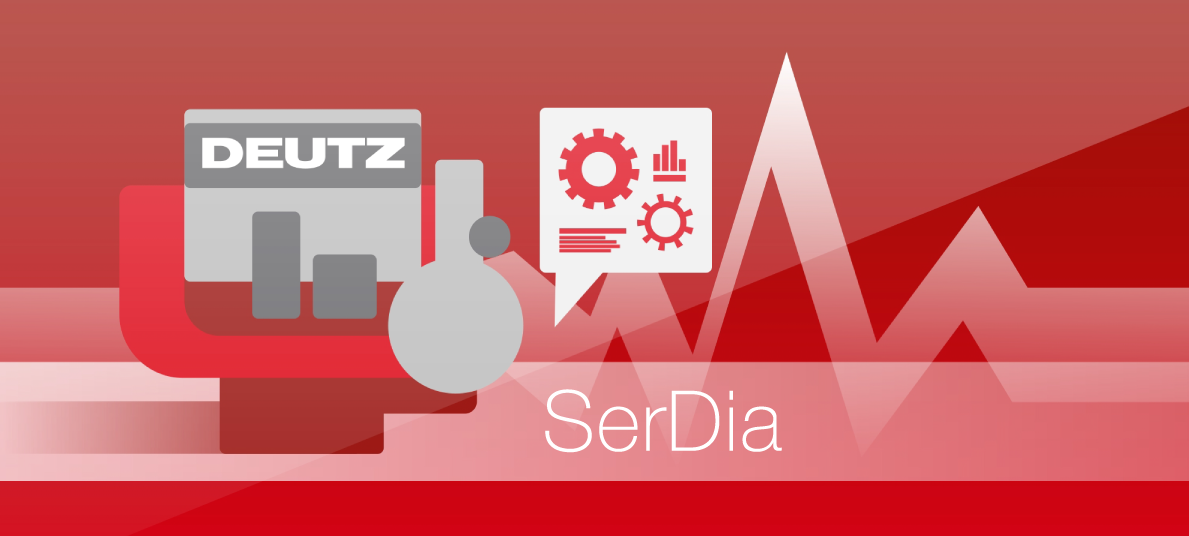 SerDia Deutz diagnostic software
SerDia is the DEUTZ AG diagnostic tool used by service technicians worldwide, which enables professional commissioning, diagnosis and maintenance of all DEUTZ engine series.
Take advantage of the opportunity to optimize the engine for your application and avoid downtime by regular maintenance and quick diagnosis in case of a fault.
In order to always operate your DEUTZ engine with the latest engine control unit software, SerDia offers updates for your DEUTZ engine via the integrated web service. In return, the engine data is fed back to our engine cloud. Use our SerDia Update Tool to install SerDia and benefit continuously with further developments.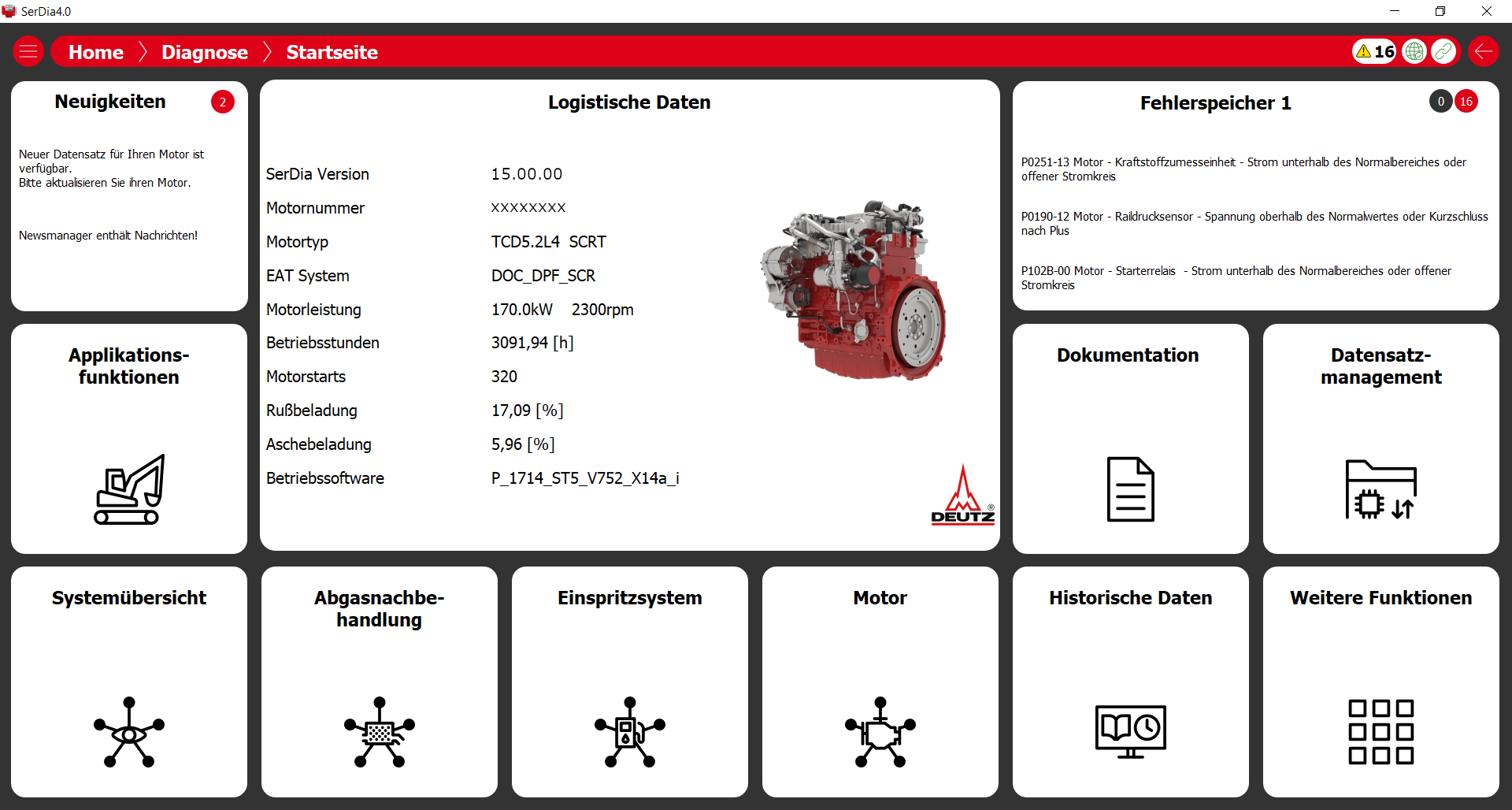 ---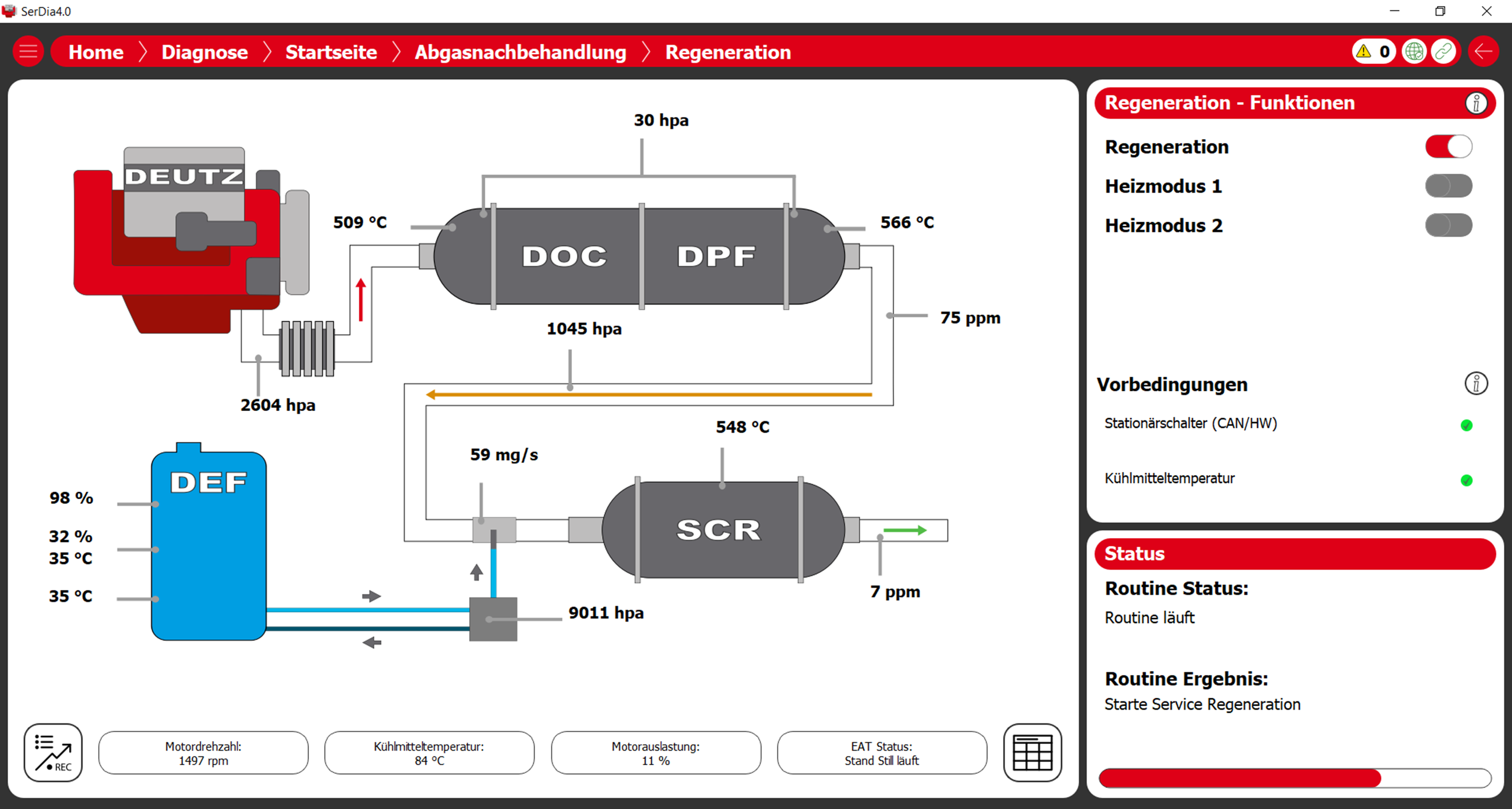 Interface:

HS-Light (Access-Level controlled)

Supported ECU´s:

EMR1, EMR2
EMR3 (EDC7, EDC16)
Deutz-EMS, MVS
EMS2.1, EMS2.2, V-ECU
Interface:

HS-Light (Access-Level controlled)
DeCom - DEUTZ Communicator (Access-Level controlled)

Supported ECU´s:

EMR G1/G2
EMR L1
EMR5 (MD1)
EMR4 (EDC17CV52, CV56B, CV54 )
EMR3, (EDC16UC40, EDC7UC31)
EMR2
Operating systems:

Windows 10 (32 and 64 bit)
Windows 11 (32 and 64 bit)

Processor:
RAM:
Hard drive:
Display:

1920x1080 (full HD) / 100% Windows zoom (other resolutions are possible with restrictions)

Internet: